HELLO!
I'm back! haha! let's go away from reality and let's do things that are extraordinary.
LIKE THESE riddle games I found out on the net. It's actually cool to answer, BRAIN BLEEDER. HAHA! Well wala itong sinasanto, wether you're smart or bum. It's okay, the difficulty's the same. The golden rule here is DON'T CHEAT, don't search for answers immediately, take time to answer because its's not yet the end of the world. =))
The first game we have here is the ULTIMATE PROBLEM SOLVER.
It has 50 questons, regardless of the difficulty again, some levels are blissy-so-easy and some are blood-lust-so-hard. HAHA! IDK. I finished answering all the 50 of them nearly half of the day. HAHAHA! iniyakan ko yan! LOL! anyway here's a screenshot of ultimate problem solver's game site.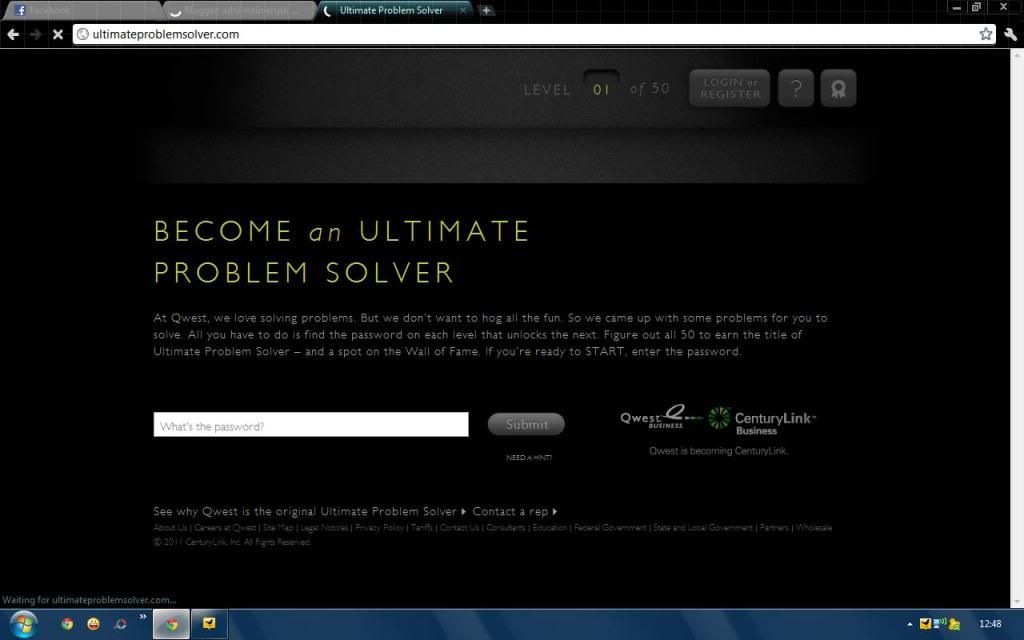 THE LINK OF THE GAME IS HERE!
CLICK HERE
The second game we have here is the TOTALLY TRICKY
Based on it's name, it's totally TRICKY!
here's the major rule
All you have to do is change the URL (the link in the address bar) in such a way to get to the next level.
On almost ALL of the levels, you edit the part before .php and after the last slash.
I suppose that sounds easy enough - but here's a few pointers.
A screen shot of the game might left you interested. =))
THE LINK OF THE GAME IS HERE!
CLICK HERE
Actually, I'm not yet done answering totally tricky because it's really hard! I SWEAR! But if you have patience and cool comprehension, you might answer all 100 of them. HAHAHA!
Goodluck Gamers!
Cheers,
Adrian